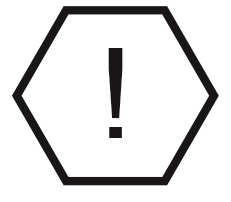 When encountering a Service Programming System (SPS) error, follow the instructions for the error code, which will assist in understanding its cause and how to resolve it without replacing the control module. Error codes can include: E4398, E4399, E4403, M4404, M4413, E4414, E4423, E4491 and E6961.
Below are three common errors and how to correct them. For information on other error codes and how to address them, refer to PI# PI0592E or Doc ID# 5389165.
E4398 — NO CALIBRATION DATA

CAUSE:

This error is the result of a missing or incomplete data record. The error is not related to the module being programmed or a vehicle issue.

RESOLUTION:

Contact the Techline Customer Support Center (TCSC) at 1-800-828-6860 for programming instructions.
E4399/E4403 — SEVERE ERROR

CAUSE:

This error typically stems from a loss of communication between the programming device and the module — which can be caused by either a drop in battery voltage, a delay in communication with the module or a vehicle issue, such as an interruption on the BUS (wiring, connector issue, aftermarket components, etc.).

RESOLUTION:

Maintain a minimum of 12.5 volts during programming. Attempt to reestablish communication with the module. This should first be done with GDS2 or Tech 2. If communication can be established, reattempt programming using "Replace and Program ECU" as the programming method.

If communication cannot be reestablished, deplete retained power by disconnecting the negative battery terminal for a minimum of 5 minutes. Reestablish and maintain battery power, and then attempt to communicate with the control module using MDI or Tech 2. Reattempt programming using "Replace and Program ECU."

Some earlier model vehicles (pre-2007) may require the use of the Tech2 and "Legacy Tech 2" programming option in SPS in order to utilize a slower programming communication speed.

M4413/E4414 — CALIBRATIONS MARKED WITH AN ASTERISK (*)

CAUSE:

An asterisk (*) indicates that the SPS application is not recognizing the calibrations being read from the control module. This can be caused by a non-GM calibration programmed into the control module or an incomplete SPS data record.

RESOLUTION:

Refer to the latest version of SI Bulletin #08-06-04-006. If this information does not apply, restart the SPS application and select "Replace and Reprogram" as the programming method. This procedure will overwrite the unidentified software and calibrations.
If, after following the above steps, one or some of the errors cannot be resolved, do not replace the control module. Instead, contact the Techline Customer Support Center (TCSC) for assistance at 1-800-828-6860 between 8 a.m. and 8 p.m. (ET) Monday through Saturday.